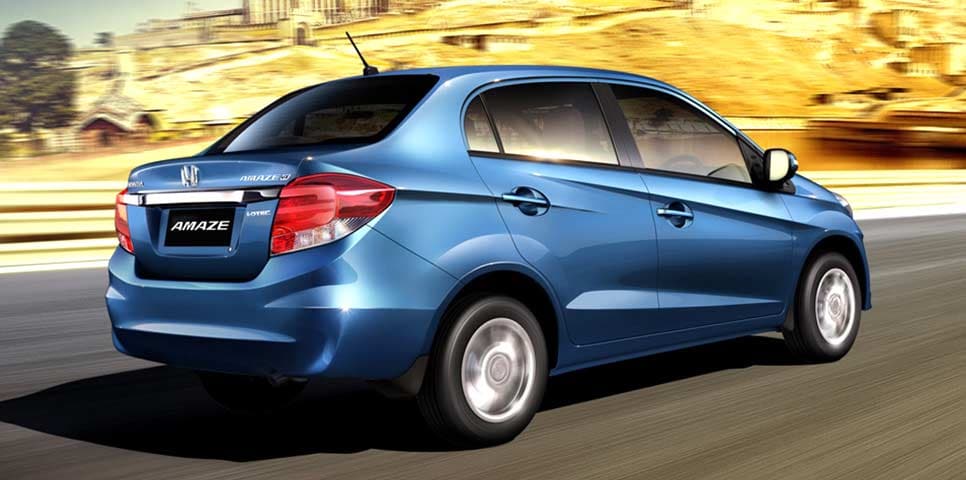 BIN'S RENT A CAR -KERALA

Welcome to the Bins Car Hire specialists - The No.1 Car Rental Website in Kerala!

We offer the best car rental service in kerala. Bins cars only provides new cars with neat and clean interiors for family use. Bins offer car rental services across the whole places in kerala and its Islands to ensure that your rental needs are always covered. With over 100 car rental kerala locations, we are proud to provide our services throughout this beautiful and cultural gods own country, and you can be assured that one of our car hire are not away from you ,that means will deliver our car at your door step. No matter what kind of rental vehicle you are looking for, our extensive fleet will provide a fantastic solution - we offer small economy cars, convertibles, family saloons, luxury cars and everything in between

Our Automatic rental cars all comes with full options and we have clear terms and conditions telling you the entire cost of the rental before you commit to book! We have a wide range of additional extras all available at competitive rates to make sure your automatic rental car is equipped to your specification. From satellite navigation systems to baby seats and home delivery service, we can specify your rental car to suit your trip.
Cheap Automatic Car Rental Available Online Today
Whether you plan to rent a convertible car for business or pleasure, we have the widest range of cars to suit all requirements and budgets. From business users looking to rent a prestige or luxury automatic such as a BMW or Mercedes to individuals, families and groups looking for transport we can match your requirements with the best value automatic car hire on the market! Cars such as the Maruti Celerio automatic to rent offer exceptional value for small groups to the Mahindra Scorpio automatic for larger groups and parties.

Renting an automatic for many is a necessity as some drivers only have automatic driving licenses, or for those used to driving an automatic car at home, the change to a manual car, particularly in a foreign country or on unfamiliar roads, having a familiar automatic can take the stress out of driving. Spend more time concentrating on the road rather an worrying about changing gear in a manual car, particularly if the steering wheel is on the other side of the car! CLICK HERE FOR RATE

Get and instant quote for automatic car hire today and see what we can save you!(Click 'Get Quote' Button On Top Left Side)
​
Bins cars provides car rental service in all over Kerala:
Rent a Car in Trivandrum, Rent a Car in Kollam, Rent a Car ​in quilon, Rent a Car ​in pathanamthitta, Rent a Car ​in alappuzha, Rent a Car ​in kottayam, Rent a Car ​in idukki, Rent a Car ​in cochin, Rent a Car ​in thrissur, Rent a Car ​in malappuram, Rent a Car ​in palakkad, Rent a Car ​in kozhikode, Rent a Car ​in calicut, Rent a Car ​in Anchal,Rent a Car ​in Attingal,Rent a Car ​in Kottarakara,Rent a Car ​in Punalur, Rent a Car ​in Ayroor, Rent a Car ​in Adoor, Rent a Car ​in Pandalam, Rent a Car ​in Kolanada, Rent a Car ​in Chengannur, Rent a Car ​in Thiruvalla, Rent a Car ​in Changanassery, Rent a Car ​in Kottayam, Rent a Car ​in Pala, Rent a Car ​in Mundakayam, Rent a Car ​in Karukachal, Rent a Car ​in kanjirappally, Rent a Car ​in Kattappana, Rent a Car ​in Kumily ,Rent a car in Cherthala, Rent a Car ​in Thodupuzha, Rent a Car ​in Kothamangalam, Rent a Car ​in Muvattupuzha, Rent a Car ​in Kottakkal, Kuttippuram, Malappuram, Malappuram, Parappanangadi, Perinthalmanna, Ponnani
Available Automatic Models: Toyota Fortuner Automatic, Mahindra Scorpio Automatic, Honda City Automatic, Honda Amaze Automatic, Honda Jazz Automatic, Hyundai Verna Automatic, Hyundai Xcent Automatic, Nissan Micra Automatic, Hyundai Grand i10 Automatic, Hyundai i10 Automatic, Maruti Celerio Automatic
Available Manual Models :
Toyota Innova, Mahindra Scorpio, Maruti Swift, Maruti Swift Dzire, Mahindra XUV 500, Renault Duster,Hyundai i10,Maruti Wagonr, Hyundai Grand i10, Hyundai Santro
CLICK HERE FOR RATE
Tags:
Rent a car in kerala, automatic cars for rent in kerala, rent a car for a month in kerala, wedding cars in kerala ,luxury car rental service in kerala, car for rent in kerala, car rental in kerala, car rental in Malappuram , car rental in cochin, rent a car in trivandrum, rent a car in kottayam,scorpio automatic car rent in kerala, lowest rate automatic car rental in kerala, rent a car in kollam, rent a car in adoor, rent a car in pathanamthitta, rent a car in kochiwithout gear cars ,luxury car rental in thiruvalla, rent a car in thiruvalla
Rent a Car in Kerala without driver,rent a car kerala without driver, Car Rental Service In kerala without driver,Car Hire Service in Kerala without driver,kerala rental car without driver,Rent a Car cochin without driver,Rent a Car trivandrum without driver,Rent a Car kollam without driver,Rent a Car pathanamthitta without driver,Rent a Car chavakkad without driver,Rent a Car kottayam without driver,Rent a Car thiruvalla without driver,Rent a Car changanassery without driver,Rent a Car adoor without driver,Rent a Car kozhencherry without driver,Rent a Car kottarakara without driver,toyota sienna,Rent a Car pala without driver,Rent a car without driver thodupuzha,cochin cars rental,kottayam cars rental,chengannur cars rental,thriuvalla cars rental,pala cars rentals, rent a car kerala car rental rates,discount or low rates car rental kerala,cheap rates or price,rent a car service in kerala,automatic car rental agent in kerala,automatic cars for rent in cochin,automatic car rental in kerala,self drive car rental in kerala, fortuner for rent in kerala, rent a car for a month in kerala, car rental kottayam, car rental adoor, car rental chavakkad, car rental mavelikkara, car rental kayamkulam, car rental thiruvalla, automatic car rental in adoor kerala, car rental charges in kerala for self driving, self drive cars for rent in kerala, car rental in thiruvanathapuram kerala, car rental in kollam without driver, car rental in thrissur without driver, car rental in pathanamthitta without driver, car rental in kottayam without driver, car rental in alappuzha without driver, car rental in kumily without driver, car rental in cochin without driver, car rental in malappuram without driver, car rental in adoor without driver, car rental in mavelikkara without driver, car rental in kayamkulam without driver,rent a car in karunagappally, rent a car in chalakudy, rent a car in angamaly,rent a car in perumbavoor, rent a car in cherthala without driver, car rental in cherthala, kerala cars rental without driver, kerala cars rental self drive, rent a car in kerala self drive,self driving car rental companies in kerala, car hire in kerala, rent a car in mavelikkara, rent a car in mundakkayam, pala cars rentals, rent a car in kerala lowest rate, cheap rate rent a car in kerala