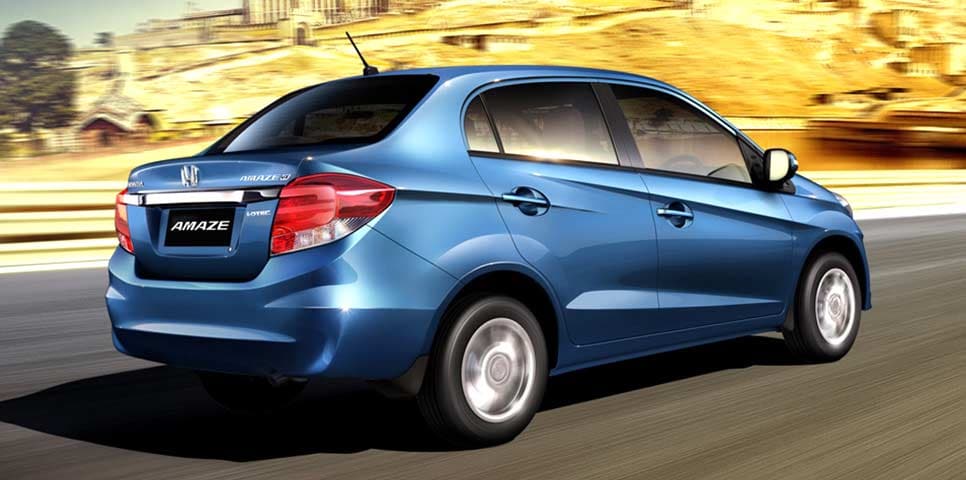 BIN'S AUTOMATIC CAR HIRE-KOTTAYAM

Welcome to the Automatic Car Hire specialists - The No.1 Automatic Car Rental Website in Kerala!

If you are looking for an automatic car to rent then you are in the right place. We have the widest range of automatic hire cars available to rent at the cheapest prices anywhere on the kerala. We have established in Kerala since 1984 with one taxi car in our hand.As we specialize in renting automatic cars, we have established a trusted network of suppliers offering cheap automatic car rental at over 1000 locations around Kerala. if you want to rent an automatic car just let us know where and when you need it and we will find you the best deal possible.

Our Automatic rental cars all comes with full options and we have clear terms and conditions telling you the entire cost of the rental before you commit to book! We have a wide range of additional extras all available at competitive rates to make sure your automatic rental car is equipped to your specification. From satellite navigation systems to baby seats and home delivery service, we can specify your rental car to suit your trip.
Cheap Automatic Car Rental Available Online Today

Whether you plan to rent a convertible car for business or pleasure, we have the widest range of cars to suit all requirements and budgets. From business users looking to rent a prestige or luxury automatic such as a BMW or Mercedes to individuals, families and groups looking for transport we can match your requirements with the best value automatic car hire on the market! Cars such as the Maruti Celerio automatic to rent offer exceptional value for small groups to the Mahindra Scorpio automatic for larger groups and parties.

Renting an automatic for many is a necessity as some drivers only have automatic driving licenses, or for those used to driving an automatic car at home, the change to a manual car, particularly in a foreign country or on unfamiliar roads, having a familiar automatic can take the stress out of driving. Spend more time concentrating on the road rather an worrying about changing gear in a manual car, particularly if the steering wheel is on the other side of the car!

Get and instant quote for automatic car hire today and see what we can save you!
Bins cars provides car rental service in all over Kottayam:
Rent a Car Athirampuzha Automatic,Rent a Car Ayarkunnam,Rent a Car Bharananganam,Rent a Car Changanassery,Rent a Car Cheeranchira,Rent a Car Cherpunkal,Rent a Car Erattupetta,Rent a Car Erumely,
Rent a Car Ettumanoor,Rent a Car Kaduthuruthy,Rent a Car Kalathilpady,Rent a Car Kanjirappally,Rent a Car Kanjirathanam,Rent a Car Vazhoor,Rent a Car Kodungoor,Rent a Car Kuravilangad,Rent a Car Manarcaud,
Rent a Car Meenachil,Rent a Car Mundakayam,Rent a Car Neendoor,Rent a Car Palai,Rent a Car Pampady,Rent a Car Perumbaikad,Rent a Car Ponkunnam,Rent a Car Poonjar,Rent a Car Puthuppally,
Rent a Car Ramapuram Kottayam,Rent a Car Thalayolaparambu,Rent a Car Vaikom
Available Automatic Models: Toyota Fortuner Automatic, Mahindra Scorpio Automatic, Honda City Automatic, Honda Amaze Automatic, Maruti Swift Dzire Automatic, Honda Jazz Automatic, Hyundai Verna Automatic, Hyundai Xcent Automatic, Nissan Micra Automatic, Hyundai Grand i10 Automatic, Hyundai i10 Automatic, Maruti Celerio Automatic
Tags:Automatic car for rent in kottayam, automatic car for rent in vaikom, automatic car for rent in Thalayolaparambu, automatic car for rent in Pala, automatic car for rent in Changanassery, automatic car for rent in mundakayam, automatic car for rent in Erattupetta, automatic car for rent in Kaduthuruthy, automatic car for rent in Kanjirappally, automatic car for rent in Kuravilangad, automatic car for rent in Ponkunnam ,rent a Car in Kerala without driver,rent a car kerala without driver, Car Rental Service In kerala without driver,automatic cars for rent in kottayam,suv automatic car rental in kottayam, Toyota Fortuner Automatic, Mahindra Scorpio Automatic, Honda City Automatic, Honda Amaze Automatic, Honda Jazz Automatic, Hyundai Verna Automatic, Hyundai Xcent Automatic, Nissan Micra Automatic, Hyundai Grand i10 Automatic, Hyundai i10 Automatic, Maruti Celerio Automatic, rent a car erattupetta, rent a car kidangoor, rent a car kumarakom automatic,monthly basis automatic car rental in kottayam, weekly automatic car rental in kottayam kerala, car rental for nris in kottayam,rent a car kuravilangad, rent a car thalayolaparambu, rent a car aymanam, rent a car kaduthuruthy, rent a car athirampuzha, rent a car thrikkodithanam, rent a car ponkunnam, rent a car chingavanam, rent a car erumeli south, rent a car in changanacherry without driver, rent a car in kottayam self drive, sedan automatic cars for rent in kottayam, budget automatic car for rent in kottayam, hatch back car for rent in kottayam, rent a car service in kottayam, car rental in kottayam, kottayam cars rental, rent a car kanakkary, rent a car eravinalloor, rent a car in palai, rent a car Changanacherry, rent a car Kottayam, rent a car Vazhoor, rent a car Kanjirappally, rent a car Vaikom, rent a car Ettumanoor, rent a car Pala, rent a car Poonjar, rent a car Kaduthuruthy and rent a car Puthuppally, rent a car Panachikkadu, rent a car Erumely, rent a car Vaikom, rent a car Kumaranalloor, rent a car Bharananganam, rent a car Manarkadu,Car Hire Service in Kerala kottayam without driver,kerala rental car without driver,Rent a Car kottayam without driver,Rent a Car karukachal without driver,Rent a Car ettumanoorwithout driver,Rent a Car changanassery without driver,pala cars rental, Rent a Car pala without driver,Rent a Car kottayam without driver, rent a car in mundakkayam automatic cars, pala cars rentals, rent a car in kerala lowest rate, cheap rate rent a car in kerala:a Car in Kerala without driver,rent a car kerala without driver, Car Rental Service In kerala without driver,automatic cars for rent in kottayam,suv automatic car rental in kottayam, Toyota Fortuner Automatic, Mahindra Scorpio Automatic, Honda City Automatic, Honda Amaze Automatic, Honda Jazz Automatic, Hyundai Verna Automatic, Hyundai Xcent Automatic, Nissan Micra Automatic, Hyundai Grand i10 Automatic, Hyundai i10 Automatic, Maruti Celerio Automatic, rent a car erattupetta, rent a car kidangoor, rent a car kumarakom automatic,monthly basis automatic car rental in kottayam, weekly automatic car rental in kottayam kerala, car rental for nris in kottayam,rent a car kuravilangad, rent a car thalayolaparambu, rent a car aymanam, rent a car kaduthuruthy, rent a car athirampuzha, rent a car thrikkodithanam, rent a car ponkunnam, rent a car chingavanam, rent a car erumeli south, rent a car in changanacherry without driver, rent a car in kottayam self drive, sedan automatic cars for rent in kottayam, budget automatic car for rent in kottayam, hatch back car for rent in kottayam, rent a car service in kottayam, car rental in kottayam, kottayam cars rental, rent a car kanakkary, rent a car eravinalloor, rent a car in palai, rent a car Changanacherry, rent a car Kottayam, rent a car Vazhoor, rent a car Kanjirappally, rent a car Vaikom, rent a car Ettumanoor, rent a car Pala, rent a car Poonjar, rent a car Kaduthuruthy and rent a car Puthuppally, rent a car Panachikkadu, rent a car Erumely, rent a car Vaikom, rent a car Kumaranalloor, rent a car Bharananganam, rent a car Manarkadu,Car Hire Service in Kerala kottayam without driver,kerala rental car without driver,Rent a Car kottayam without driver,Rent a Car karukachal without driver,Rent a Car ettumanoorwithout driver,Rent a Car changanassery without driver,pala cars rental, Rent a Car pala without driver,Rent a Car kottayam without driver, rent a car in mundakkayam automatic cars, pala cars rentals, rent a car in kerala lowest rate, cheap rate rent a car in kerala:a Car in Kerala without driver,rent a car kerala without driver, Car Rental Service In kerala without driver,automatic cars for rent in kottayam,suv automatic car rental in kottayam, Toyota Fortuner Automatic, Mahindra Scorpio Automatic, Honda City Automatic, Honda Amaze Automatic, Honda Jazz Automatic, Hyundai Verna Automatic, Hyundai Xcent Automatic, Nissan Micra Automatic, Hyundai Grand i10 Automatic, Hyundai i10 Automatic, Maruti Celerio Automatic, rent a car erattupetta, rent a car kidangoor, rent a car kumarakom automatic,monthly basis automatic car rental in kottayam, weekly automatic car rental in kottayam kerala, car rental for nris in kottayam,rent a car kuravilangad, rent a car thalayolaparambu, rent a car aymanam, rent a car kaduthuruthy, rent a car athirampuzha, rent a car thrikkodithanam, rent a car ponkunnam, rent a car chingavanam, rent a car erumeli south, rent a car in changanacherry without driver, rent a car in kottayam self drive, sedan automatic cars for rent in kottayam, budget automatic car for rent in kottayam, hatch back car for rent in kottayam, rent a car service in kottayam, car rental in kottayam, kottayam cars rental, rent a car kanakkary, rent a car eravinalloor, rent a car in palai, rent a car Changanacherry, rent a car Kottayam, rent a car Vazhoor, rent a car Kanjirappally, rent a car Vaikom, rent a car Ettumanoor, rent a car Pala, rent a car Poonjar, rent a car Kaduthuruthy and rent a car Puthuppally, rent a car Panachikkadu, rent a car Erumely, rent a car Vaikom, rent a car Kumaranalloor, rent a car Bharananganam, rent a car Manarkadu,Car Hire Service in Kerala kottayam without driver,kerala rental car without driver,Rent a Car kottayam without driver,Rent a Car karukachal without driver,Rent a Car ettumanoorwithout driver,Rent a Car changanassery without driver,pala cars rental, Rent a Car pala without driver,Rent a Car kottayam without driver, rent a car in mundakkayam automatic cars, pala cars rentals, rent a car in kerala lowest rate, cheap rate rent a car in kerala:Rent a Car in Kerala without driver,rent a car kerala without driver, Car Rental Service In kerala without driver,automatic cars for rent in kottayam,suv automatic car rental in kottayam, Toyota Fortuner Automatic, Mahindra Scorpio Automatic, Honda City Automatic, Honda Amaze Automatic, Honda Jazz Automatic, Hyundai Verna Automatic, Hyundai Xcent Automatic, Nissan Micra Automatic, Hyundai Grand i10 Automatic, Hyundai i10 Automatic, Maruti Celerio Automatic, rent a car erattupetta, rent a car kidangoor, rent a car kumarakom automatic,monthly basis automatic car rental in kottayam, weekly automatic car rental in kottayam kerala, car rental for nris in kottayam,rent a car kuravilangad, rent a car thalayolaparambu, rent a car aymanam, rent a car kaduthuruthy, rent a car athirampuzha, rent a car thrikkodithanam, rent a car ponkunnam, rent a car chingavanam, rent a car erumeli south, rent a car in changanacherry without driver, rent a car in kottayam self drive, sedan automatic cars for rent in kottayam, budget automatic car for rent in kottayam, hatch back car for rent in kottayam, rent a car service in kottayam, car rental in kottayam, kottayam cars rental, rent a car kanakkary, rent a car eravinalloor, rent a car in palai, rent a car Changanacherry, rent a car Kottayam, rent a car Vazhoor, rent a car Kanjirappally, rent a car Vaikom, rent a car Ettumanoor, rent a car Pala, rent a car Poonjar, rent a car Kaduthuruthy and rent a car Puthuppally, rent a car Panachikkadu, rent a car Erumely, rent a car Vaikom, rent a car Kumaranalloor, rent a car Bharananganam, rent a car Manarkadu,Car Hire Service in Kerala kottayam without driver,kerala rental car without driver,Rent a Car kottayam without driver,Rent a Car karukachal without driver,Rent a Car ettumanoorwithout driver,Rent a Car changanassery without driver,pala cars rental, Rent a Car pala without driver,Rent a Car kottayam without driver, rent a car in mundakkayam automatic cars, pala cars rentals, rent a car in kerala lowest rate, cheap rate rent a car in kerala:
Rent a Car in Kerala without driver,rent a car kerala without driver, Car Rental Service In kerala without driver,automatic cars for rent in kottayam,suv automatic car rental in kottayam, Toyota Fortuner Automatic, Mahindra Scorpio Automatic, Honda City Automatic, Honda Amaze Automatic, Honda Jazz Automatic, Hyundai Verna Automatic, Hyundai Xcent Automatic, Nissan Micra Automatic, Hyundai Grand i10 Automatic, Hyundai i10 Automatic, Maruti Celerio Automatic, rent a car erattupetta, rent a car kidangoor, rent a car kumarakom automatic,monthly basis automatic car rental in kottayam, weekly automatic car rental in kottayam kerala, car rental for nris in kottayam,rent a car kuravilangad, rent a car thalayolaparambu, rent a car aymanam, rent a car kaduthuruthy, rent a car athirampuzha, rent a car thrikkodithanam, rent a car ponkunnam, rent a car chingavanam, rent a car erumeli south, rent a car in changanacherry without driver, rent a car in kottayam self drive, sedan automatic cars for rent in kottayam, budget automatic car for rent in kottayam, hatch back car for rent in kottayam, rent a car service in kottayam, car rental in kottayam, kottayam cars rental, rent a car kanakkary, rent a car eravinalloor, rent a car in palai, rent a car Changanacherry, rent a car Kottayam, rent a car Vazhoor, rent a car Kanjirappally, rent a car Vaikom, rent a car Ettumanoor, rent a car Pala, rent a car Poonjar, rent a car Kaduthuruthy and rent a car Puthuppally, rent a car Panachikkadu, rent a car Erumely, rent a car Vaikom, rent a car Kumaranalloor, rent a car Bharananganam, rent a car Manarkadu,Car Hire Service in Kerala kottayam without driver,kerala rental car without driver,Rent a Car kottayam without driver,Rent a Car karukachal without driver,Rent a Car ettumanoorwithout driver,Rent a Car changanassery without driver,pala cars rental, Rent a Car pala without driver,Rent a Car kottayam without driver, rent a car in mundakkayam automatic cars, pala cars rentals, rent a car in kerala lowest rate, cheap rate rent a car in kerala